For years, stainless steel crown have been, and continue to be, the standard of care for badly decayed primary teeth. Fortunately, with recent advances in ceramics technology, many children now have another option!
The Fun Kids Dentist is proud to offer pediatric zirconia crowns, the number-one choice in metal-free esthetic pediatric crowns worldwide. Zirconia crowns are tooth-colored, prefabricated ceramic crowns especially designed for children. These crowns are made from zirconium oxide material, are very rigid/strong, and biocompatible with the oral tissues. They are used to cap or cover baby teeth with large or deep cavities, enamel defects, or those that have had nerve treatment.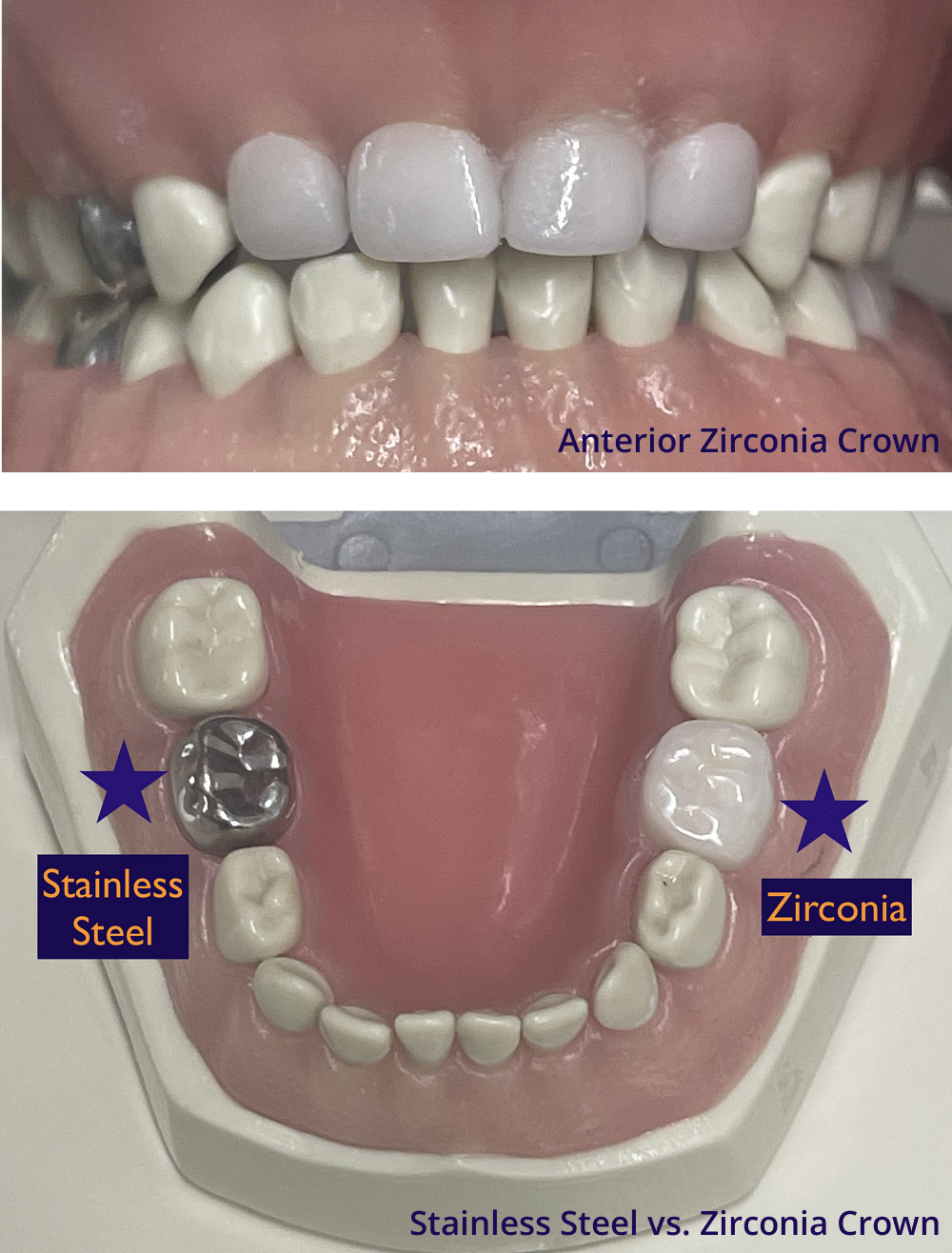 Zirconia crowns require a more technique sensitive preparation of the tooth, as well as a very exact fit due to their rigid, non-flexing structure. Our doctors are specially trained to provide zirconia crowns to restore your child's smile back to its natural beauty. Our office works with Sprig brand zirconia crowns, and our doctors are Sprig certified providers of these crowns for anterior and posterior baby teeth.